Bitcoin Wallet Desktop List
Bitcoin Core is the first and original wallet. Using this option means having control over both your public and private keys, which ensures safe storage.
However, Bitcoin Core also requires a lot of space as the software comes with data on every bitcoin transaction ever performed.
According to the download page, as of 2016 you need 65GB of free space – this number will increase as more bitcoin transactions happen every day.
Just over 30MBs, Multibit is a lightweight desktop bitcoin wallet.
Many people use it together with KeepKey (more about this below), a USB device that requires your manual confirmation before any bitcoins can be transacted.
Calling themselves 'The Only Open-Source Wallet With Cold Storage and Multi-Signature Support', Armory is one of the popular options around for desktop bitcoin wallet.
Private keys are stored in an offline computer, which means that only someone with access to the physical location of the computer (it is kept secret) can steal bitcoins.
desktop Bitcoin wallet for Windows, Mac, and Linux. German computer scientist Thomas Voegtlin created the wallet in 2011. Voegtlin estimates that about 10% of all Bitcoin transactions are sent using Electrum.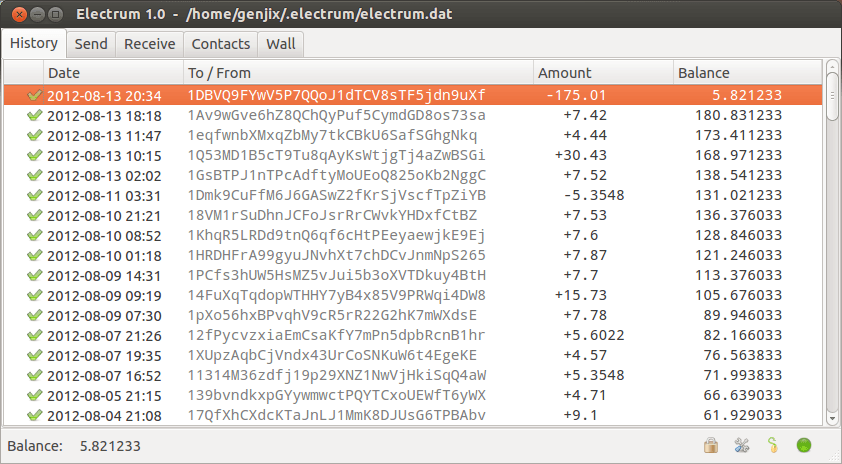 Bitcoin Wallet Android/iOS List
Mycelium is one of the safest and most recommended options for secure bitcoin storage on mobile. Boasting 'bank grade security', it boasts Hierarchical Deterministic wallets, private key deletion and 'watch only' accounts.